'Captain Elder Brother' and the whirlwind army
At 94, a forgotten hero of India's struggle for freedom returns to the scene of his most daring exploit in the anti-British Raj uprising that saw a parallel government established in Satara, Maharashtra, in 1943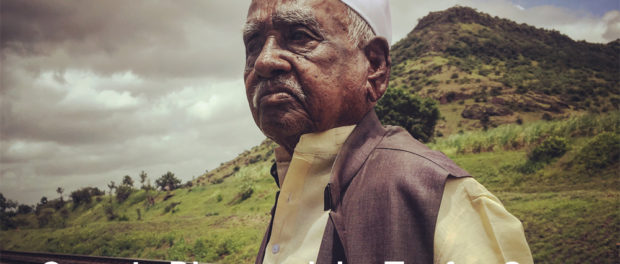 Early this month (September) I found nine surviving freedom fighters of the toofan sena in Satara and Sangli. This was the armed wing of the prati sarkar, the provisional government declared by a rebellion with great mass support between 1943-46. They are all in their mid-90s. These 'provisional governments" sprang up in Mednipur and also in parts of Odisha, MP, UP, and a couple of other places. What marked out the one in Satara was that they held their ground successfully for three years, establishing a market and mandi, a food supply and distribution system, a judiciary and an armed wing called the toofan sena. The British in 1943 were backs to the wall in Europe, facing an imminent Nazi invasion of England. And so the provisional governments seized the opportunity. Some were actually armed offshoots of the Quit India movement. In 1946, on MKG's call, the provisionals all across the country dissolved and disbanded.
The toofan sena was especially inspiring. And I found their 94 year old leader - the man who looted the Pune-Miraj special goods train carrying the payroll of the British Raj for its Mumbai presidency. Without firing a shot - they had no firearms.
Please read the story and please see the 4-minute video where he speaks.
It was a moving, sobering encounter.
Please do forward this story to your friends. And please let me have your personal reaction to it. More of this series are to follow in the next few months in my long ongoing 'Last living freedom fighters' series….
https://ruralindiaonline.org/articles/captain-elder-brother-and-the-whirlwind-army/