Farm widow to get house from A.P. Government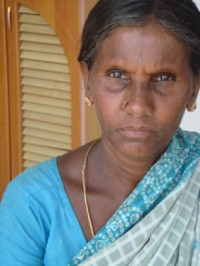 THE GOVERNMENT of Andhra Pradesh will ensure that Bandi Lachmamma of Anantapur district ("NREGP: no place for single women," Op-Ed Page, The Hindu, May 22) receives a house and a pension. The Agriculture Minister of Andhra Pradesh, Raghuveera Reddy, told The Hindu over telephone that, "following The Hindu report, we have directed that she be given a house and a pension. This will take effect from July 1."
The Hindu had reported that Lachmamma had never got the house she had been promised after her husband, a farmer, had committed suicide in late 2000. It had also reported that she found it hard to get work at the National Rural Employment Guarantee sites owing to social prejudices against single women, particularly widows. This was based on statements from her and many others too. A new book, Capturing imagination of the stakeholders, also points to a study showing that 200 women in just one village, Borampalli, in Anantapur district had said "they were not being called for work at all" because they were single. (Incidentally, our story had said "The programme itself has benefited lakhs of families in the State.")
While the Minister acted with promptness and alacrity, the district administration is in denial.
The Mandal Parishad Development Officer refutes The Hindu's report. His report says "there is no truth" in the statement that single women have struggled to find and retain work at NREG sites. It says Lachmamma was indeed provided work under the NREGP. It then goes on to admit that what she got was all of six days of work for which she "earned Rs.540 at Rs.90 per day."
The NREGP guarantees Lachmamma 100 days of work, not six. Also, the MPDO admits she was working for Rs.90 a day when "she did not turn up for work, as she opted to work with a railway contractor in Anantapur town." Why did she "opt" out of work at Rs.90 a day near her own village to work for a contractor in Anantapur for Rs.60 a day (of which Rs.10 went on transport daily)? In doing so, she is losing Rs.4,000 over 100 days.
The MPDO's report remains silent on the protest by 200 women in Borampalli village against discrimination at NREG sites because they were single. It ties itself into knots by first claiming that "a house under Indira Aawaz Yojana 2000-01 was sanctioned to the family but they could not come forward to construct the house." The next sentence says Lachmamma's name "is finding place in recently prepared `Indiramma Housing' and old pension eligibility list also." Why include her in a `recently prepared' list if she was there from 2000? It happened because the Minister intervened on her behalf. That's why the list was `recently prepared.' Indeed, the `inquiry' itself was rapidly undertaken for fear of the Minister's wrath.
First published in The Hindu May 30, 2020